COVID-19 and Mammoth Lakes Real Estate
Posted by Julie Wright on Wednesday, April 1, 2020 at 12:51 PM
By Julie Wright / April 1, 2020
Comment
Dear Friends,
I hope this post finds you and your family healthy and safe in these uncertain times.
The virus has not spared our little community with 13 positive tests and sadly one death. They estimate the number of positive cases is much higher as they can only test those who have severe symptoms. One of our agents here at Snowcreek was finally able to get tested and was positive. She is on the road to recovery as are others. It appears most residents are being diligent with their social distancing and we hope it is successful in flattening the curve.
With that being said, the real estate market, for the moment, is in what I would call a frozen state. Since 3/19 when the Executive Order was enacted we've had little movement in any direction. Definitely a shift from the very active market that sellers have enjoyed for the past few years. We'll just have to wait and see how this all pans out as unlike the financial markets, real estate data emerges over time.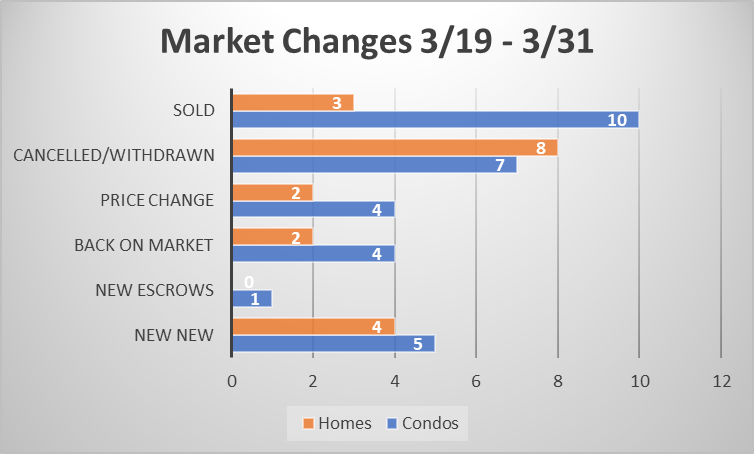 Here at The Snowcreek Property Company, our number 1 priority is the health of our community.
- We are following all guidelines and taking social distancing very seriously and are encouraging everyone to stay safe and stay home.
- We have closed the office and have cancelled all open houses until the stay-at-home order is lifted.
- We are capitalizing on our digital platform as we are one of the few offices offering Matterport 3D tours of our listings.
- We are constantly analyzing market data and watching for significant shifts.
- We are committed to keeping you informed with the most up-to-date information.
Thoughts for Buyers
- Watch the market. The best place to do this is www.SnowcreekProperty.com. You can save listings and sign up for listing alerts. You can also search "sold" listings. And, unlike Zillow and other Mammoth Real Estate Websites, we show if a property has loft. I know this doesn't seem like such a big deal but in Mammoth it is.
- Get pre-approved now!
- Interest rates are still historically low and could possibly go lower so be ready when the dust settles.
Thoughts for Sellers:
- Don't panic. You will probably be approached by bargain hunters. Remember, our inventory is still low and just a few weeks ago our market was very strong. This will pass and buyers will be back.
- It may take longer to sell your home. I don't recommend listing until the perception of this crisis shifts and people can leave their homes.
- Take this time to prepare your home for sale. Finish repairs, paint and stage!
Thoughts for Everyone:
We wish you the best and know many people are going through some very difficult times. We are here to help. Call (760) 914-2050 or email [email protected] with any questions, concerns or needs you may have.