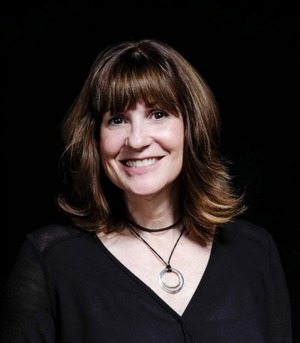 I am an established REALTOR® who knows the local market inside and out. I love working with people and helping my clients find the mountain home they always dreamed of. I have over 21 years of real estate experience in Mammoth Lakes and the surrounding areas. I treat my clients with honesty and integrity and I go above and beyond what is expected by providing you with top-notch service. When you trust me with your real estate needs, you'll get to benefit from extensive industry expertise. Along with looking out for your best interest, I'll help you navigate current market conditions to get the best possible deal and offer much needed guidance during the home buying or selling process. And, as a dedicated Mammoth Lakes, CA real estate agent I am available to you even outside of conventional business hours. My love for the mountains and the many outdoor activities that I participate in the area, allows me to help you meet your unique needs. You can rest assured you are in very capable hands.
Testimonials
I have been buying and selling real estate for over 45 years. Needless to say I have dealt with many agents over this time period. I unreservedly would recommend using Jodi as your representative. I have to say that in all my experiences to date, she is the best agent that I have ever done business with.
K. Ingram
Jodi is an agent that goes far beyond the defined role of an agent, through every stage of the process. At this point, I consider her a good friend that I can implicitly trust for advice. She is honest and incredibly hard working. You will not find a better agent anywhere!
John Paul B.
Sold a Condo in Mammoth Lakes, CA.
·
We were referred to Jodi by friends who had recently purchased a condo in Snowcreek 3 in Mammoth Lakes. After meeting with Jodi and getting her expert advice and market assessment, we hired Jodi to sell our Snowcreek 2 unit. We have bought and sold many properties over the years, and Jodi is
simply head-and-shoulders above any agent we have ever known. She's a Snowcreek expert with deep experience, but also knows that broader market extremely well. As absentee owners, we relied extensively on Jodi to effectively "manage" our property while it was being marketed. She literally hired and managed local contractors for us, made sure the property was always in tip-top shape, and advised us every step of the way. She also provided a very professional marketing plan, complete with photography and a virtual tour. Most importantly, she helped us get the best possible price, and managed all of the details during escrow including promptly lining up needed repair services. Jodi is a wonderful person, and simply the best real estate agent we've ever had the good fortune to work with. Thanks for always going above-and-beyond Jodi!
K. Lockwood
Bought a Condo in Mammoth Lakes, CA.
I found Jodi Melton on Zillow and from the moment I contacted her until my escrow closed, I was more and more impressed with her professionalism, friendliness, energy, and thoroughness. Jodi responded promptly via email, phone, or text to each and every question I had throughout the entire process. Additionally and of great importance, she put me in touch with an awesome team of professionals who worked diligently on my behalf. This included a banker, escrow company, and an inspector with Jodi guiding each of them with proficiency and dedication. My escrow closed 11 days early and I attribute this to the combined efforts of the team she put together. The entire process was conducted over the phone as I live out of the area and yet I felt each and every detail was attended to perfectly. My respect and admiration for Jodi is of the highest quality.
K. Allen
Jodi is just always there 24/7. 5 years after buying my condo I could still give her a call and she would help me find a solution to any issue related to my property. I have bought and sold over 12 homes over 30 years and Jodi is the best. This is why when it was time to sell I listed with Jodi.
D. Hennig
More Testimonials